Attractive UI
With hours of backend coding comes a responsibility to make a Attractive UI, and we take it seriously, serious than sugar in our Tea. A great design is as important as clutter free code. Your website Design is the first impression of your company and speaks about your Business and Taste, finally leading to more visitors. We keep on experimenting and exploring latest design trends in Web Design Industry so as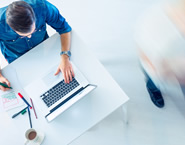 ---
Speed optimized
According to Recent studies web pages which do not load within 3-5 seconds sees downfall in visitors by 25% of overall Traffic, users leave the site if it doesn't load quickly. Website with us go through multiple Testing and optimizing phases while in development and after completion till it reaches to Speed optimized Website goal.
---
Updated technologies
We do not end our responsibilities after delivering a Website Design project or a Web Development project, we make sure our clients are running on updated technologies so their website(s) stay secure, fast and ahead of competition.
---
Our Web Design and Development Services
A .com or .in is not just a domain nowadays, it's your Identity, Brand, Business which world sees on your behalf. A website is your online platform where you deliver your content, platform what you want world to see, read and shop. Gitai Technologies is dedicated towards putting your Identity online on World Wide Web so as to Start, Grow and Access to your Business.
Static Websites (HTML5,CSS3,JS)
Website Redesign Services
Dynamic Websites (HTML5, CSS3, JS, JQuery, PHP5.x)
Customized E-Commerce Websites
Customized Web Portals
(School Management, Real-Estate, E-News Portal, Online Classifieds, Travel, etc.)
CMS Websites (Wordpress, Drupal. Magento etc.)
---
How we craft the effective design process at Gitai Technologies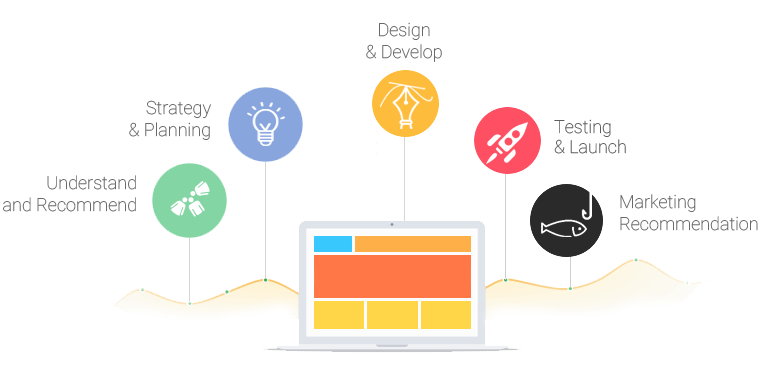 Lets discuss your project idea with us!
Contact us now and a member of our team will be happy to discuss your project further.
Contact!